---
We offer some of the most advanced non-surgical, non-invasive facial treatments. If you're looking to smooth out fine lines & wrinkles, reduce the appearance of acne scarring or even out skin tone/pigmentation our skin specialists will guide you through your options and help choose the right treatment for your skin.
SKIN CONSULTATION
We recommend booking a Medik8 Facial first so that your therapist can analyse your skin, chat about your concerns & expectations and work out a treatment plan specifically for you.
---
DERMALUX LED PHOTOTHERAPY
This cutting-edge technology can treat skin concerns such as ageing, pigmentation, skin clarity, redness and pigmentation as well as promoting skin health, rejuvenation and healing.
A course is recommended for best results but timescale may vary depending on your specific needs.
Dermalux can be carried out as a stand alone treatment or added on to any of our other Advanced Facials to calm the skin and enhance results.
TREATMENT TIME | 30 minutes
PYRAMID FACELIFT
A multi-dimensional treatment providing effective facial rejuvenation, skin firming and dermal volumizing by combining 3 clinically proven technologies. The main benefits of this treatment include:
Dermal Volumizing
Reduction of fine lines & wrinkles
Contouring and lifting the face
Tightening and firming the skin
Improving skin texture and the appearance of scars
Whilst you will see dynamic results after your first Pyramid Facelift, a course of 3-4 treatments is recommended for best results along with a maintenance treatment every 3 months thereafter.
TREATMENT TIME | 60 minutes
---
VOLUDERM FACELIFT
This unique micro-needling technology stimulates the body to naturally produce hyaluronic acid, new collagen and elastin. This advanced treatment achieves significant and long lasting dermal volumizing, wrinkle reduction and skin resurfacing. An ideal treatment for pitted scarring or fine line and wrinkles.
After your first VoluDerm treatment you will see fantastic results, however, we do recommend a course of 5-6 treatments for long lasting, dramatic results.
TREATMENT TIME | 45 minutes
TRIFRACTIONAL SKIN REJUVENATION
TriFractional RF energy rejuvenates the outer epidermis layer. This minimally invasive treatment creates micro-wounds which trigger the body's natural healing response mechanism. Old and damaged skin cells are removed and the body produces new and healthy skin.
This treatment is perfect for:
Surface imperfections
Pigmentation
Sun damage
Enlarged pores
TREATMENT TIME | 45 minutes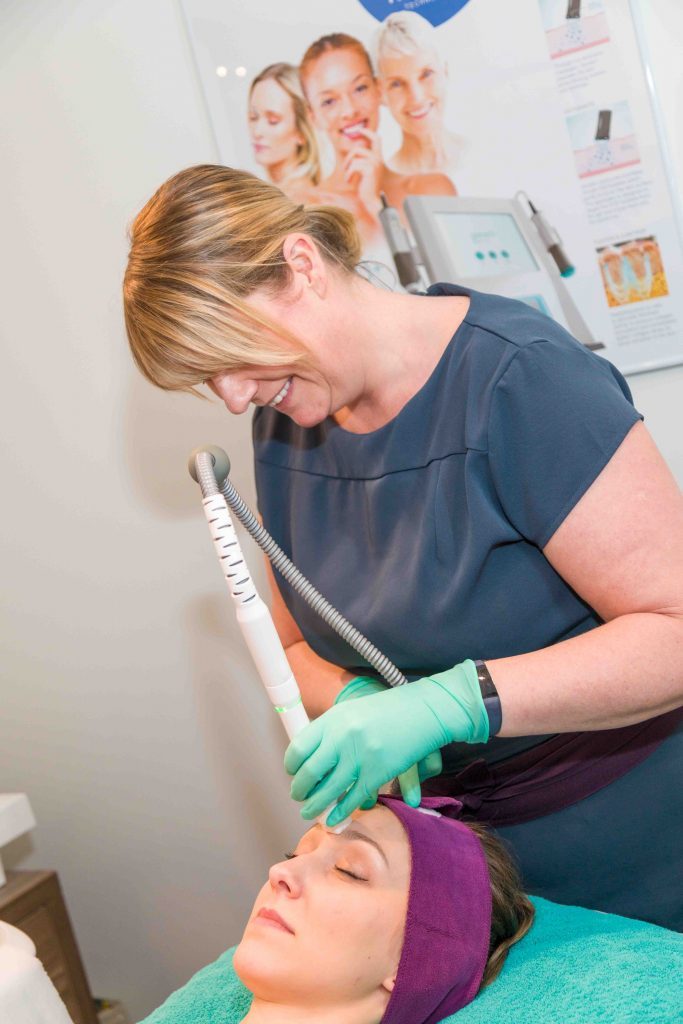 ---
DERMAPLANING WITH ENZYME BOOST AND BUFF
This manual exfoliation technique removes dead skin, debris and peach fuzz from the skin's surface. Some of the benefits include:
Increases absorption of skincare products
Diminishes the appearance of fine lines & wrinkles and acne
Creates healthier, more radiant skin
Allows flawless makeup application
Suitable for all skin types
TREATMENT TIME | 60 minutes
DERMAPLANING DELUXE
Enjoy the benefits of Dermalux LED Phototherapy to boost results after your Dermaplaning treatment
TREATMENT TIME | 75 minutes
---
GENEO+ SUPER FACIAL
This 4-in-1 treatment offers Advanced Oxygenation, Exfoliation and Product Infusion plus Radio Frequency.
Benefits of this treatment include:
Skin brightening
Improved skin texture
Skin tightening
Reduces the appearance of fine lines and wrinkles
A course of 6 treatments is recommended for best results with monthly maintenance treatments to prolong the effects.
TREATMENT TIME | 60 minutes
LIPOFIRM SUPER FACIAL
This facial includes a Medik8 treatment to suit your skin, Radio Frequency for skin tightening & rejuvenation alongside DMA to lift, contour and define the jowl and brow. The perfect non-surgical face lift.
Results are visible after your first treatment but we recommend a course of 6 treatments to benefit from long term, dramatic results.
TREATMENT TIME | 60 minutes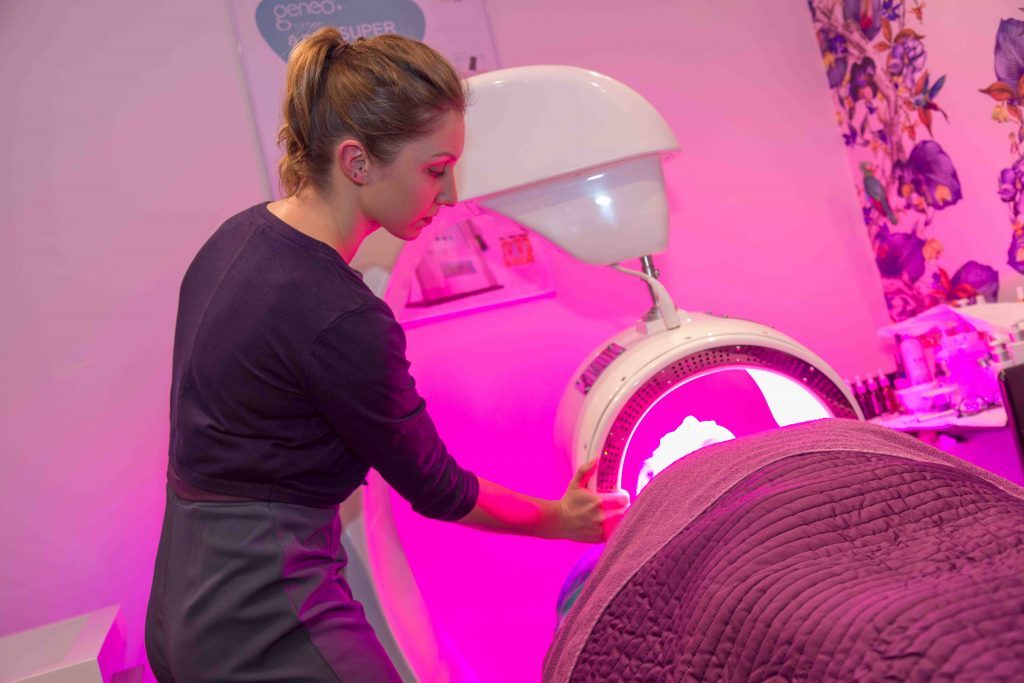 ---