---
Using world leading brand Jessica, we always keep the health of your natural nails in mind. With a choice of regular or gel polish we tailor each treatment to you needs, whatever the occasion.
GELeration MANICURE
Includes hand massage, cuticle care and nail shape and finished with Jessica's GELeration gel polish.
TREATMENT TIME | 45 minutes | £35.00
GELeration GEL MANICURE & REMOVAL
As above and will include any previous gel removal. (We will only remove GELeration which has been applied at The Retreat)
TREATMENT TIME | 60 minutes | £42.00
EXISTING GELeration REMOVAL
Includes half-hour manicure, no polish. (We will only remove GELeration which has been applied at The Retreat)
TREATMENT TIME | 45 minutes | £28.00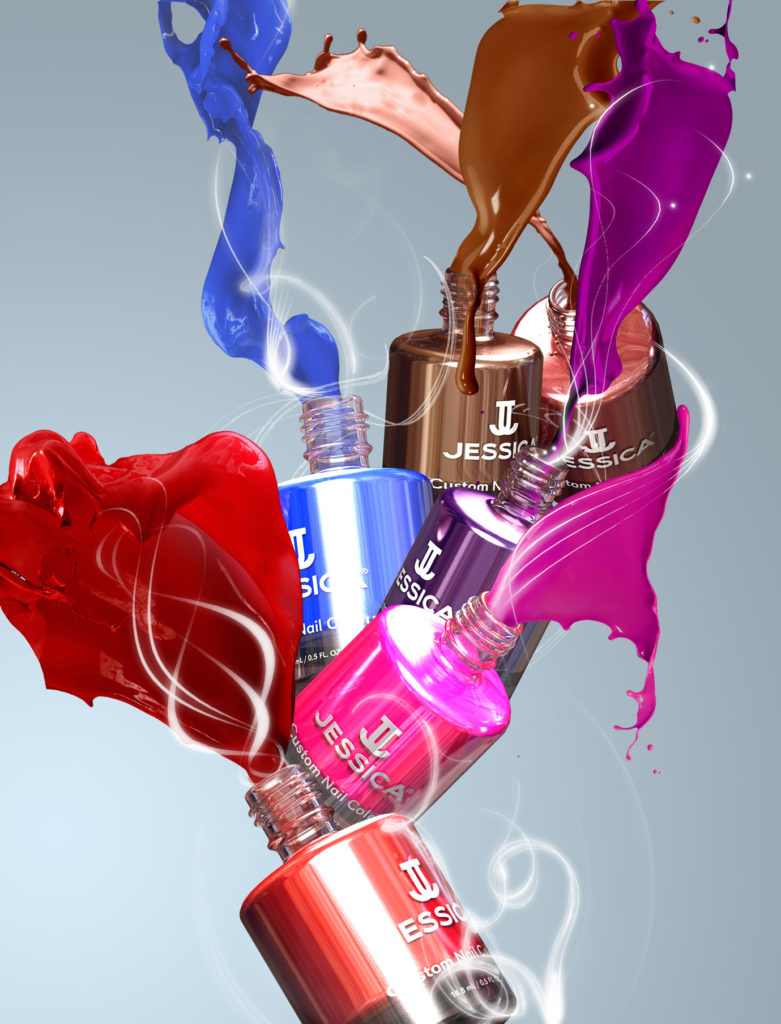 JESSICA PRESCRIPTIVE MANICURE
Nails are analysed and treated for their specific type. Jessica's prescriptive manicure includes exfoliation, massage and cuticle care. Nails are beautifully shaped and treated with a prescriptive basecoat before finishing with the perfect polish.
TREATMENT TIME | 45 minutes | £26.00
ZEN SPA PEDICURE
Enjoy a refreshing exfoliation after hard skin is removed. Nails are clipped & filed, cuticles are tidied. We'll treat the nails with a prescriptive basecoat before finishing with the perfect polish.
TREATMENT TIME | 45 minutes | £33.00
---

Frequently Asked Questions

How do I care for my nails after a manicure?
Just remember, your nails are jewels not tools! To keep a manicure lasting to it's full potential avoid getting your nails wet for too long (like doing the dishes), make sure you wear gloves when doing the washing up and cleaning. Get someone else to do the DIY or tough chores that might cause your manicure to lift. Apply Phenomen oil daily to keep nails supple and nourished. Finally, don't pick at your manicure under any circumstances. If you do have any accidents please just give us a call!
These rules also go for GELeration manicures. Whilst strong, it is not indestructible. Just be aware of them.

How long do I have to wait for my regular Jessica nail polish to dry?
After a manicure, we recommend taking a seat in reception with a cuppa and a magazine for 10 or 15 minutes before leaving. Once you leave the salon, be super careful with them for the next hour or so to allow the polish to dry right to the base layer.
If you're booked in for a pedicure, we'd suggest bringing along a pair of flip-flops to avoid smudges when you leave. If it's too cold or wet for flip-flops (as it often is in Berwick!) we would ask that you sit for a little longer to ensure the polish is completely dry before popping your shoes back on.

What's the difference between GELeration and Shellac?
GELeration and Shellac are both brands which offer long lasting nail colour. GELeration (by Jessica) is a hard wearing, long lasting gel polish and should last up to 3 or 4 weeks. It can then be safely removed by your therapist with no damage to the natural nail. Shellac (by CND) is a hybrid polish (part regular polish, part gel) and lasts up to 14 days and can be easily removed by a trained therapist or by using a kit at home.
We prefer GELeration as it offers longer wear and is an all-round stronger product, in our experience. Further to this, it can be used along with all other Jessica nail care.

How is GELeration removed?
We recommend coming back and having one of our trained therapist remove your gel nails. This is the safest and most efficient way. The top coat is gently buffed off and nails are wrapped and soaked in 'Erase' removal solution. The polish is then eased off the nails. This can be followed either with re-application or with a mini manicure to nourish and tidy up your nails.
Will having Gels on all the time ruin my nails?
No – providing you follow our aftercare advice and have them removed correctly. GELeration can actually add a little extra protection when trying to grow your nails.
What makes GELeration different to regular Jessica nail polish?
Jessica nail polish can be removed easily with a slick of Jessica Nail Polish Remover. Once applied, it can take up to an hour to dry right through – be careful!
GELeration is applied in layers and each of these layers is cured under an LED lamp. Nails will be 100% dry straight after application and will last up to 3 or 4 weeks. GELeration should be removed either by your therapist or using a GELeration removal kit at home.
---