---
Using the award winning Lynton Lumina we can effectively treat a number of skin concerns on the face and body with IPL and Laser technologies. We can treat single lesions on the face or body, offer a bespoke session on a particular area or cover the whole face and neck. Each session is completely tailored to you and final pricing and recommended course of treatment will be determined at your consultation.
---
ILLUMIFACIAL
Your natural "filter". Combining medical grade Lynton IPL technology and a unique tri-fruit acid peel we can rejuvenate, enhance, and illuminate your skin's natural beauty. This quick and simple rejuvenating treatment dramatically improves skin tone and appearance, helping your skin feel and look it's best as if lit from within. This scientifically proven and advanced skin treatment is a restorative and illuminating facial that gives your skin long-lasting luminosity and a brightening of skin tone for optimal skin health. Lynton's award winning IPL technology can be used to target specific areas of concern including acne, pigmentation and threat veins.
Finished off with Dermalux LED photo therapy to soothe the skin and enhance results.
3-6 sessions, 4 weeks apart are recommended for best results.
Full Face | £220.00
Full Face & Neck | £240.00
---
Pigmentation
Pigmentation is often associated with ageing or sun damaged caused by over exposure to the sun or sunbeds. The appearance of pigmented lesions such as sun spots and freckles can be greatly reduced creating a more youthful look and more even skin tone.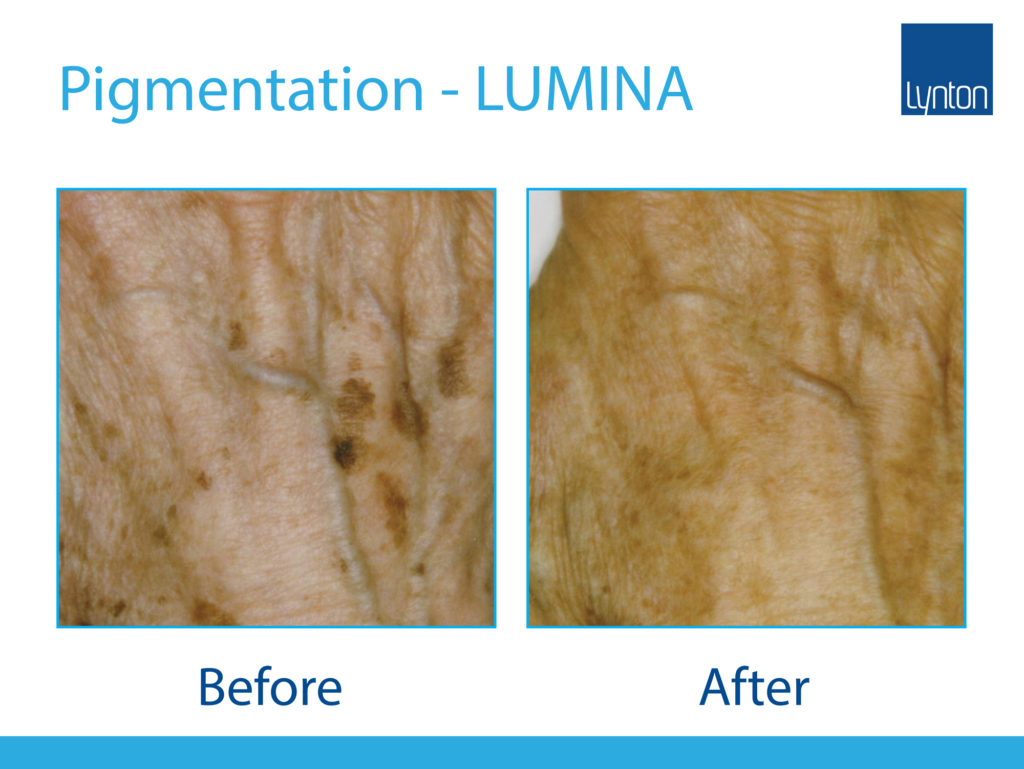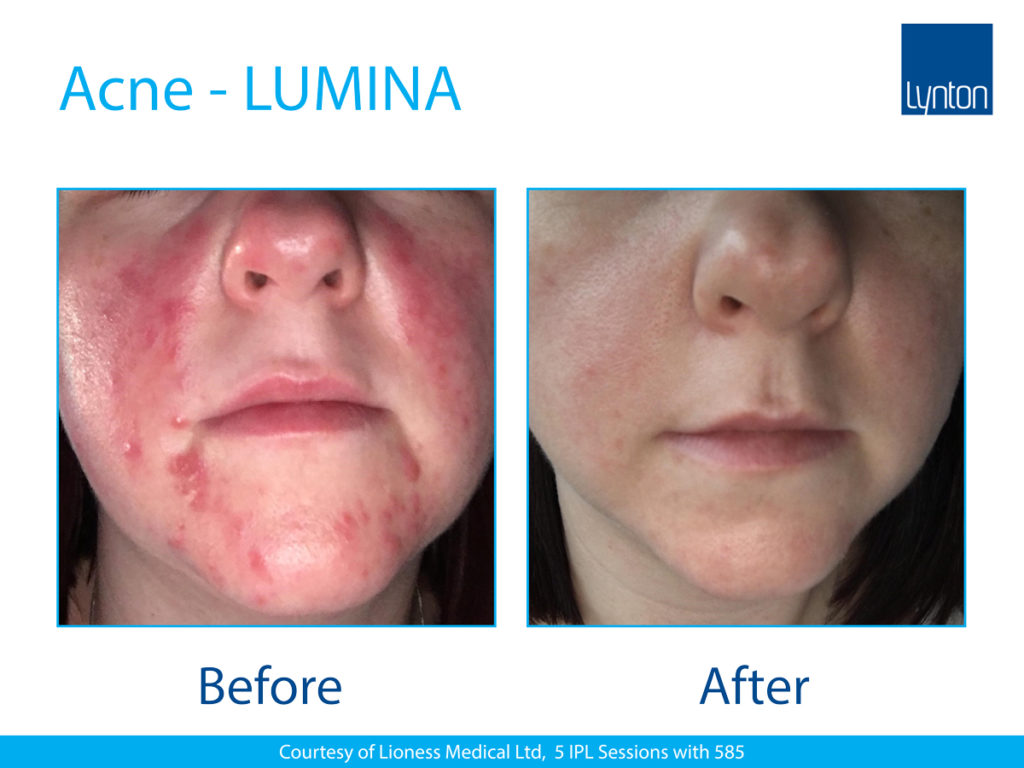 Acne
Intense Pulsed Light directly targets overactive sebaceous glands. This greatly reduces active acne, lessens inflammation and helps prevent future breakouts.
This treatment would work brilliantly alongside Dermalux LED photo therapy for enhanced results.
Red Veins
We can provide a long term solution to concerns such as thread veins, spider naevi, port wine stains and rosacea.
Depending on the lesions, leg vessels can also respond well to this treatment.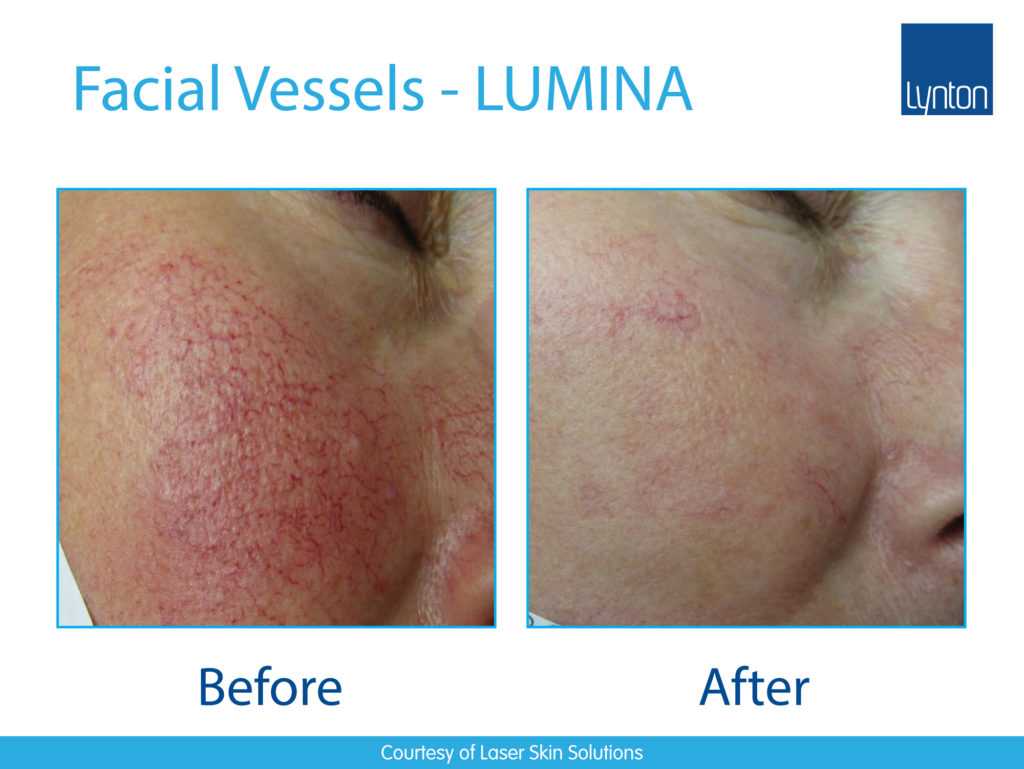 SMALL AREA (SINGLE LESIONS) | £40.00
MEDIUM AREA (SINGLE LESIONS) | £60.00
LARGE AREA (SINGLE LESIONS) | £75.00
HALF FACE | £135.00
FULL FACE | £175.00
NECK | £125.00
DÉCOLLETAGE | £150.00
FULL FACE & NECK | £200.00
FULL FACE, NECK & DÉCOLLETAGE | £250.00
HANDS | £100.00
A consultation and patch test is required before this treatment can be carried out